Management
Each officer at SJ Strategic Investments contributes to a unique business mix that fosters a collaborative and effective operating environment. By using their individual vision and experience, our leadership manages the firm so that it can adapt to today's ever-changing business environment. Their management style is shaped by a particular set of values based on teamwork. With their various talents in law, accounting, business development and regulatory affairs, they formulate and implement efficient strategies that will give SJ Strategic Investments an advantage in the financial marketplace.
---
Dr. John M. Gregory
Managing Partner, SJ Strategic Investments LLC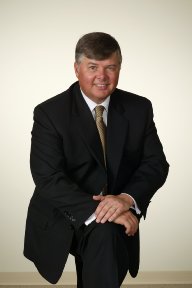 John M. Gregory is managing partner of SJ Strategic Investments, LLC. SJ Strategic Investments is a private, family-owned investment vehicle with a diverse portfolio of public and private investments.
"We believe our success stems from a strong foundation in faith and family, which has allowed us to grow, explore, take risks, and pursue adventure while sustaining stability,"
-John Gregory
The driving force behind the company, Gregory founded three other successful businesses with his entrepreneurial family before establishing SJ Strategic Investments. In 2002, he received the Ernst & Young Entrepreneur of the Year award, honored as the national winner in the Health Sciences category. After graduating from the University of Maryland with a degree in pharmacy, Gregory moved to Bastian, Virginia., where he opened the town's first retail pharmacy. Seeing an opportunity to expand, in 1984, John co-founded General Injectables and Vaccines (GIV), a company that supplied injectables and vaccine products directly to physicians' offices. As president and CEO, he turned GIV into a successful enterprise with 550 employees and annual revenues exceeding $150 million per year. Then, in 1993, with a small initial investment in their pockets and a lot of debt on their shoulders, Gregory and his brothers purchased a pharmaceutical manufacturing facility in Bristol, Tennessee. Under his leadership as chairman and CEO, King Pharmaceuticals grew from a 90-employee family business to an S&P 500 Index company on the New York Stock Exchange with over 2,500 employees. By the time of his retirement at the end of 2001, the Company had grown to over $1 billion in sales with a market capitalization of approximately $10 billion. In 2008, John was awarded the American Free Enterprise Medal by Palm Beach Atlantic University in Palm Beach, Florida. The medal is given annually to one person who by their knowledge, skill and understanding of business, exemplify the best of the American free enterprise system.
Gregory is the president of his family's personal foundation, called "The Lazarus Foundation", and manages this benevolent fund with his wife, Joan. He is also the founder and president of, "Kingsway Charities", an international benevolent medication ministry. John is president of Serving Orphans Worldwide, a charitable organization with the fundamental purpose of caring for orphaned and abandoned children around the world. John M. Gregory has been married to Joan P. Gregory for over 35 years. He attends Shelby Street Church of God in Bristol, Tennessee and she attends St. Anne Catholic Church in Bristol, Virginia. They have two children – Susan Gregory (34) and James M. Gregory (30).
---
Joan P. Gregory
Vice President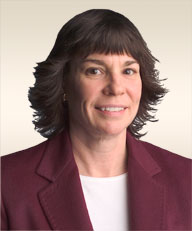 As Vice President of SJ Investments LLC, Joan P. Gregory consults with the operating officers of SJ Strategic Investments in identifying opportunities for long term success. Joan received her Associates Degree in Nursing from Montgomery College in Takoma Park, Maryland in 1977. She has been a staff nurse at Suburban Hospital in Bethesda, Maryland and at what is now Bluefield Regional Medical Center in Bluefield, West Virginia. She is on the board of Kingsway Charities in Bristol, Virginia, a non-profit Christian organization that provides medicine and medical supplies to missionaries working in third world countries where poverty and suffering are rampant. Joan has been married to John Gregory for over 35 years. They have two children, Susan, who is 34 and James, who is 30.
---
Susan Gregory
Chief Investment Officer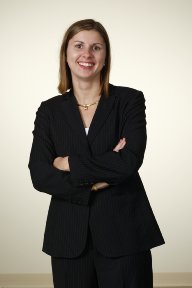 Susan Gregory manages the company's current portfolio of investments, developing and executing investment strategies as she actively monitors asset growth and profitability targets.
Involved in the family business since graduating from college, Susan acts as a sounding board to ensure that all decisions and investments are in keeping with the company's values and goals. A member as well as CIO, Susan frequently represents the voices of her mother and brother, also members of SJ Strategic Investments. Whenever necessary, Susan is a spokesperson for her father, Managing Partner John M. Gregory.
An entrepreneur like her father, Susan has pursued her own business ventures, which include the founding of SJ Real Estate LLC, a subsidiary of SJ Strategic Investments, as well as an after-market auto-accessory store in Johnson City, Tennessee. She has worked with Morgan Stanley Investments in the analysis and review of a variety of financial accounts, and she received her BS in business administration with a concentration in finance from the University of Tennessee.
---
James M. Gregory Esq.
Vice President and General Counsel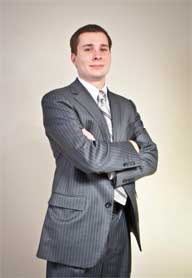 James M. Gregory directs various aspects of the company's legal issues, provides strategic advice, and supervises every deal and contract. Before joining SJ Strategic Investments, he served as a Legal Intern at the Sullivan County Tennessee District Attorney's Office researching criminal law questions, writing informational memos and preparing trial exhibits. He also served as a congressional legislative assistant on in Washington, D.C. conducting legislative research on appropriation bills and veterans initiatives. Gregory also worked as a consultant for the Tennessee Republican Party in Nashville, where he was responsible for the analysis of candidates as well as campaign design and quality control and supervision of interns and legislative research. He is a board member of the Lazarus Foundation, a non-profit that helps Christian charities with their financial needs and the Family Action Council of Tennessee. He also serves on the board of UPM Pharmaceuticals, Inc., a Bristol, TN - based pharmaceutical contract research and manufacturing companya>. A member of the Tennessee Bar, Gregory received his Doctor of Jurisprudence from Regent University School of Law in Virginia Beach, Virginia. He has a BA in Political Science from King College in Bristol, Tennessee.
---
Greg Tebeau
Chief Financial Officer
Gregory J. Tebeau is responsible for the accurate development and implementation of all financial reporting, policies, and procedures. He protects the integrity of the company's assets by participating in strategic development and evaluating deal processes.
Prior to joining SJ Strategic Investments, Greg was executive vice president of finance with King Pharmaceuticals, Inc., for six years. He was responsible for all daily accounting operations and internal financial reporting of the S&P 500 company. In addition, he had oversight of all tax- compliance filings and audits with federal, state, and local government agencies.
Greg's previous experience includes eleven years in public accounting, which led to his position as vice president of taxation for a Washington, D.C., firm specializing in non-profit entities. While in the nation's capitol, Greg also worked as a senior accountant for Robert Philipson & Company. Former positions include comptroller for a medical-device consulting firm, and treasurer for a government relations and management firm. Greg received his BS in accounting from the University of Maryland.